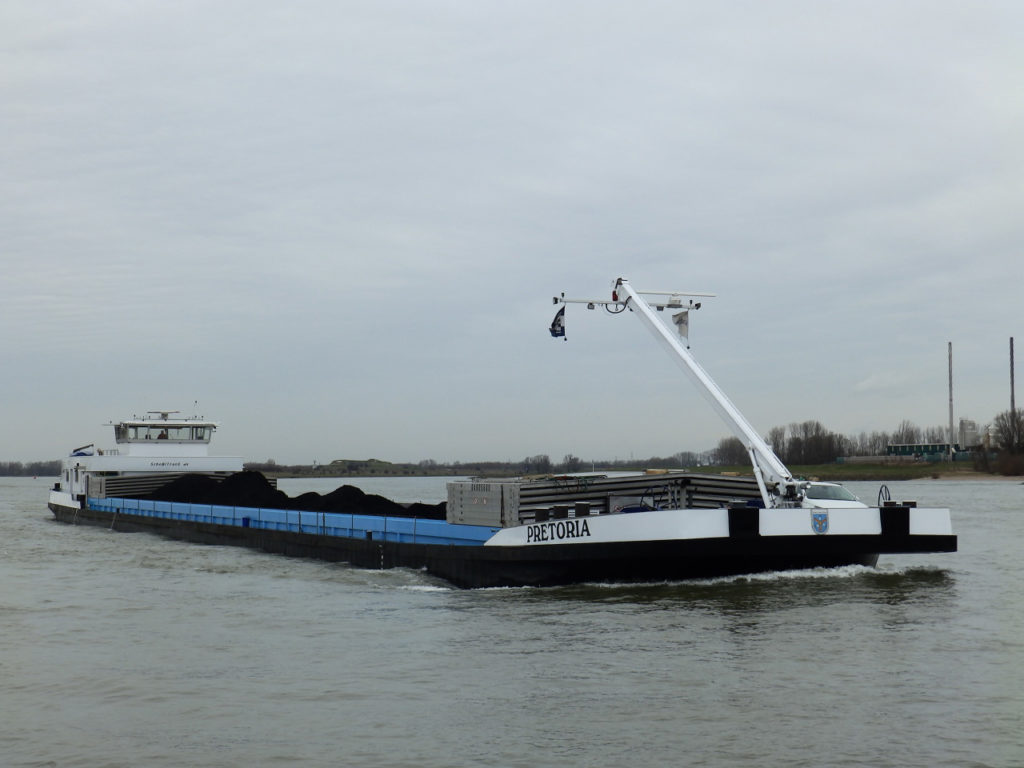 Since 1995, we offer our customers the possibility to also travel on inland freighters. The transport of goods by water is the environmentally friendly alternative to rail or road transport. For example, an inland vessel replaces 60-300 trucks (depending on the loading capacity).
1. Planning of the voyage
Routes and destinations
Our inland freighters operate in tramp service, i.e. the routes and destinations depend on the cargo on offer. Therefore, the specified areas of travel should only be regarded as examples. On these trips you book a certain period of time and board or disembark where the ship is currently located. It is not possible to book a fixed route or a specific travel area for these trips.
One vessel regularly operates relatively similar routes from Germany (Mannheim/Karlsruhe) to the Netherlands and back.
All voyages are very popular, early booking is recommended.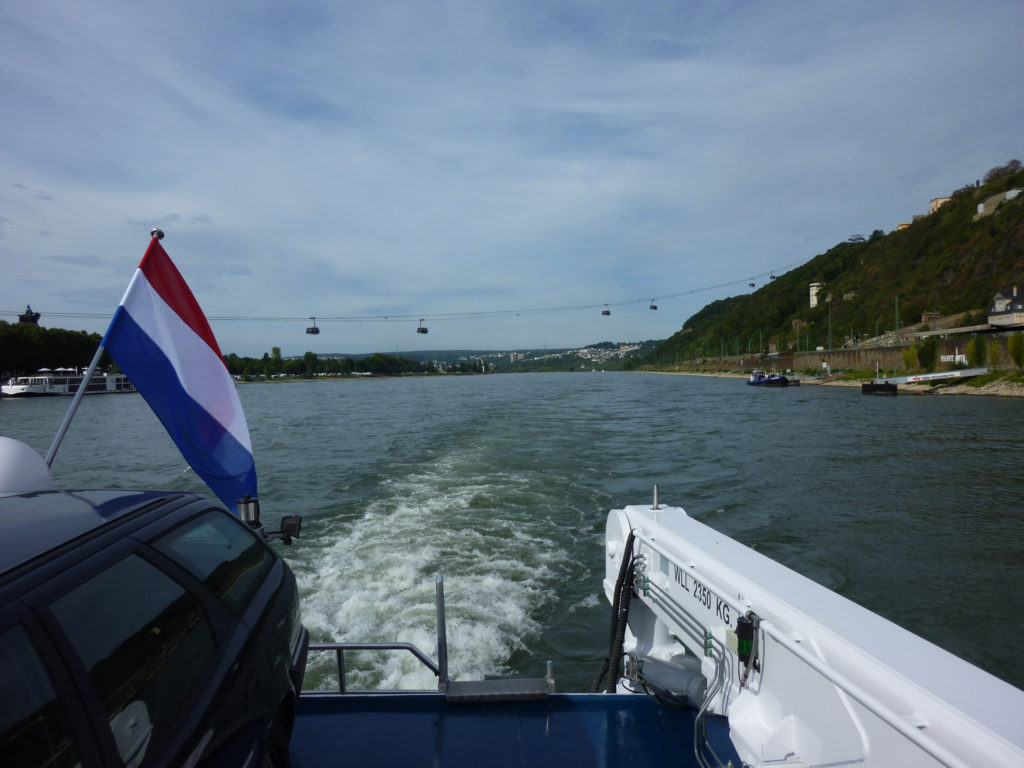 Port of embarkation and directions
We can only tell you the embarkation point and the planned route 2-3 days before departure, before that even the bargeman himself does not know where the journey will go. It often makes sense to travel by train, as the ports of entry and exit are usually different. On some ships it is possible to take a car for a fee.
You can arrive by car and park it near the port for the duration of your trip.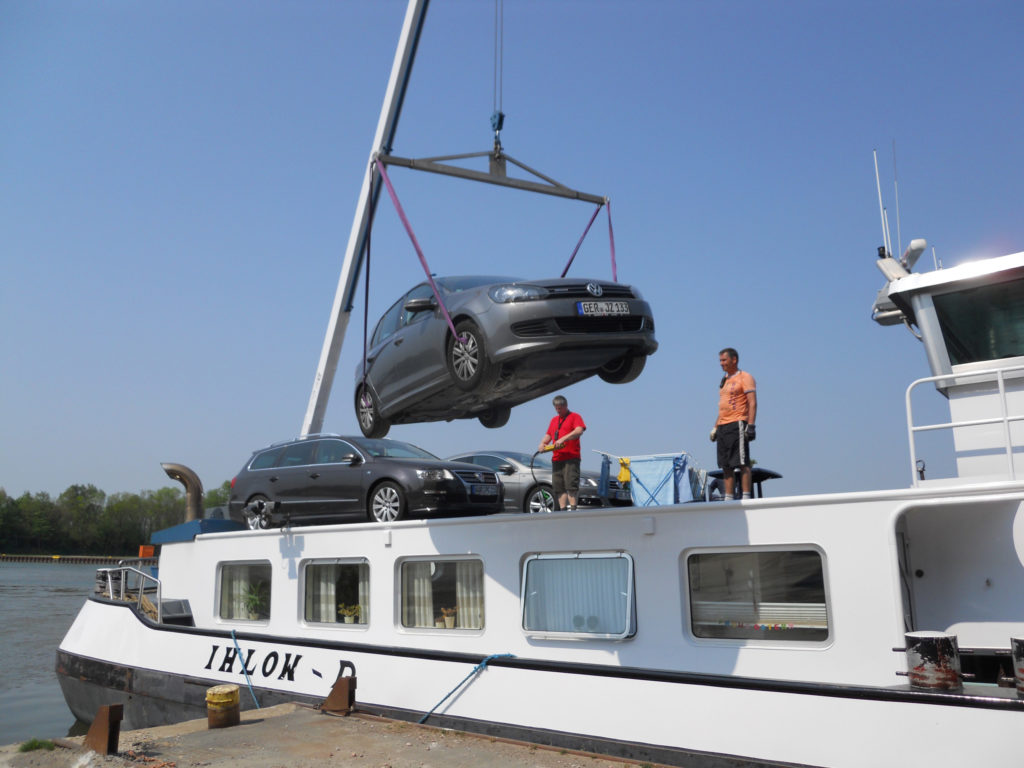 Duration of the voyage
Taking passengers with them is a sideline source of income for barge operators, which is usually not worth the effort for short trips. We therefore ask for your understanding that we offer most trips only for rides of 4-6 days or longer.
You can find the duration of the trip in the respective travel description.
Number of passengers
Normally the ships offer space for 2 passengers; up to 6 people can travel on one ship.
Working on board
A ride "hand for bunk", i.e. working on board for a free ride, is not possible.
2. The vessels
The ships we offer vary greatly. We have small peniches with 39 m, but also large pushing units up to 190 m length on our schedule. In addition to containers, inland vessels transport bulk goods such as coal, gravel or grain and general cargo such as wire coils, steel, machinery or heavy goods. We offer trips on new, modern vessels, but also on modernized "old-timers".
Every ship and every tour has its special charm. A trip on a very large ship is certainly impressive, but a trip through small channels with a Peniche is no less attractive.
The individual ship types can be found in the respective voyage description.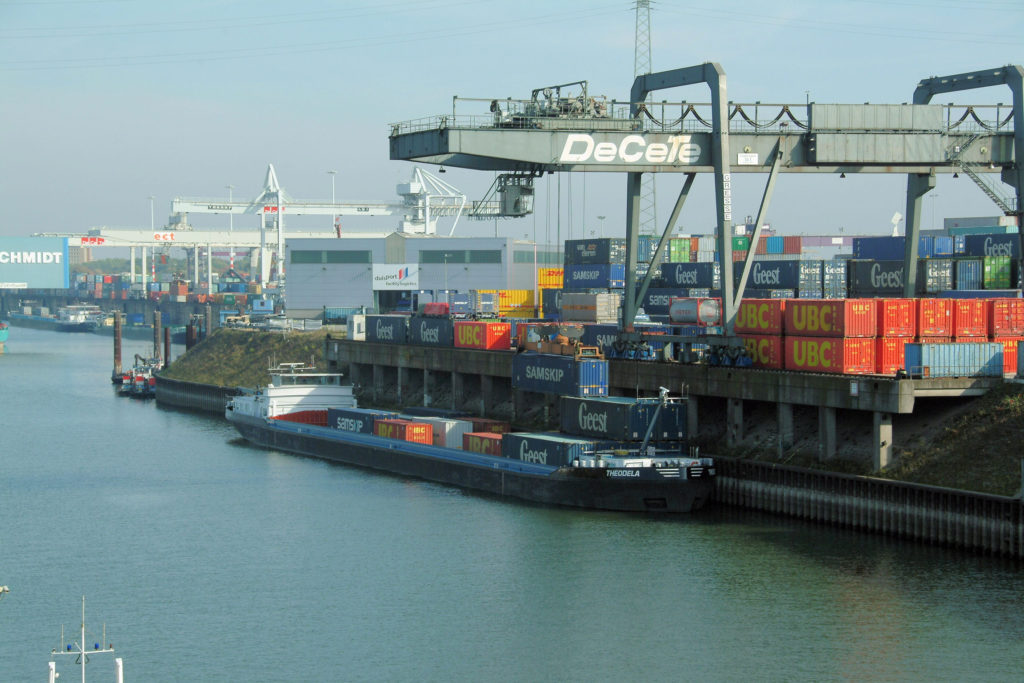 3. Life on Board
Room and board
The inland bargemen live on their ships and have a fully equipped apartment on board. The available cabins for passengers are vary greatly, please refer to the respective voyage descriptions for details. On some ships we offer full board.
On other ships you have to cater for yourself. Take a small supply of food with you. When going ashore, you can supplement everything. In an "emergency" your captain will not let you starve and will be able to fill a gap from the ship's stores.
Drinks are available on board.
Crew and voyage
The crew usually consists of 2-4 persons, the owner couple or captain with steersman and mates.
The ships are often in operation for up to 14 hours a day and moor or drop anchor in suitable places in the evening. So there's peace at night. For container transports or fixed dates it is usually "non-stop". Then there is usually an additional helmsman on board.
Loading times in the ports are sometimes short or sometimes longer (sometimes several days) depending on the cargo, e.g. if the loading or unloading site is still occupied or if you have to wait for cargo from another vessel.
The unique thing about these trips is that you can ride on the bridge and experience everything up close. Whether it is the actual voyage, lock maneuvers, ship traffic and ship radio, communication with other captains, negotiations about the price for the next order, you are right in the middle of it. But it is also nice to sit in peace and quiet on the forecastle and look at the landscape. Balsam for the soul!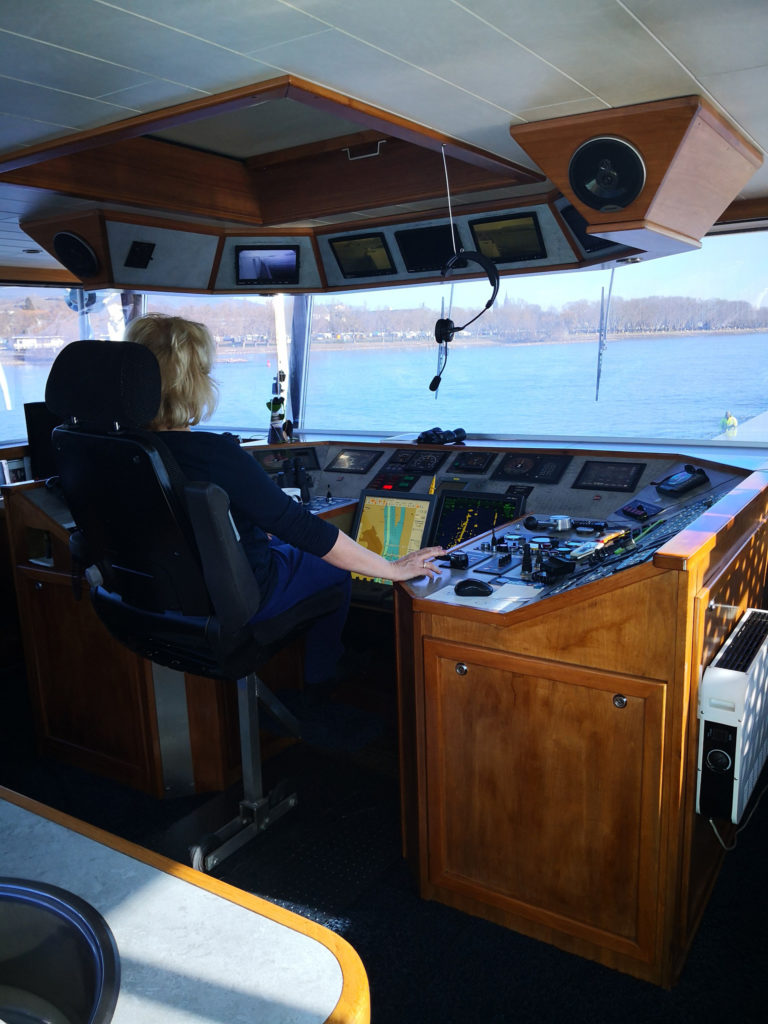 Tips and Hints
As shoes are taken off on the ship in the wheelhouse and in the apartments, slippers or sandals and shoes that are easy to put on and take off are recommended. Sometimes access to the ship is only possible via ladders or a narrow gangway. It is therefore advisable to take a small rucksack or shoulder bag with you when going ashore.
On shore leave we always asked if we could bring something for the crew. A tasty meat loaf, for example, has found grateful customers. Bicycles are transported free of charge. Take the opportunity to accompany the ship from one lock to the next (not possible e.g. on the sections of the Rhine without locks).
Please remember that you are entering the life of the owners for a certain time. Consideration and courtesy are particularly important. If you join the small team, you will understand at the end of the journey that most inland bargemen do not want to change their profession with anyone else.
3. Health
A freighter voyage should only be undertaken in good physical condition.
Unrestricted walking ability is a prerequisite for every passenger, because access to the ship and the possibilities for movement on board are sometimes quite narrow and steep. It's a working ship.
For this reason, the inland bargemen also have certain age limits for passengers and require a medical certificate for passengers over 65 years of age (the form you will get from us).
Please contact us before booking if you have physical limitations.
On these pictures we would like to show you the conditions in the harbor and on the ship.