Approximately 71 per cent of the global surface consists of water. Just imagine: from a total of 510 million km², 362 million km² are covered with water. Of which 325 million km² are oceans. Come and join us to explore the splendors of this fascinating world. With over 80 journeys over the seven seas our freighter vessels 'conquer' the globe.
Please find information about the characteristics of freighter voyages here.
In order to select your preferred destination please click onto the particular region on the map.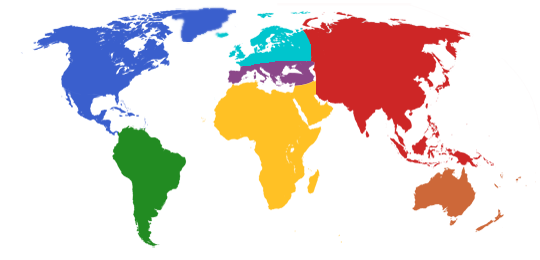 Or here: